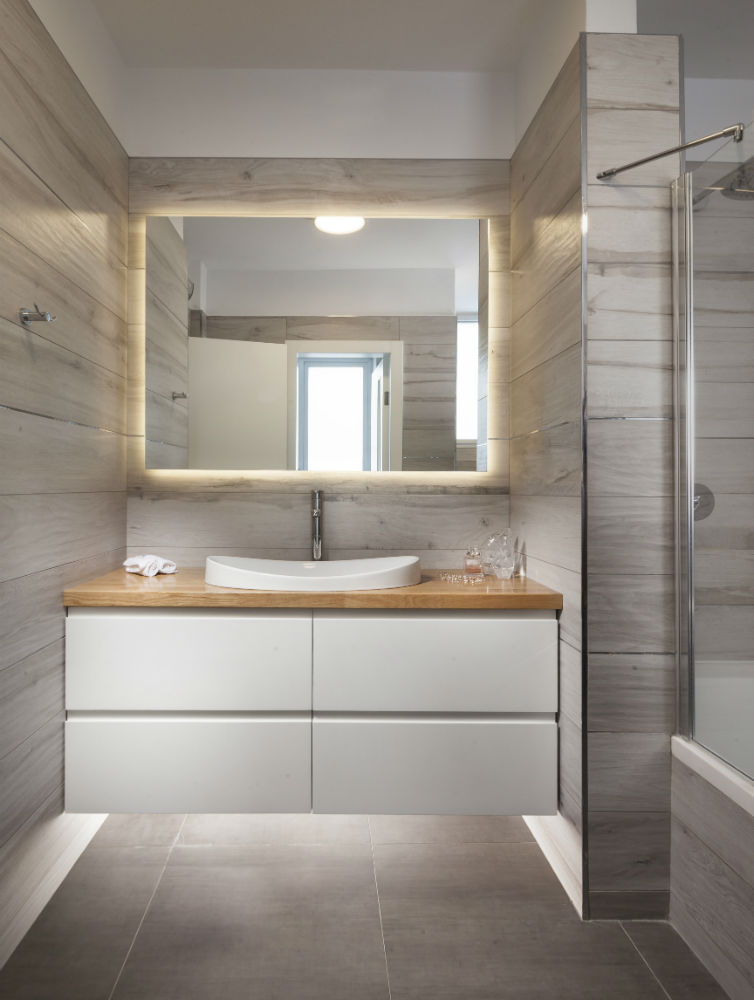 Built-up Area: About 300 m
Architectural planning, interior design and lighting concept for a four-level building, constituting half of a two-family home in Shoham. The house looks out on vast green spaces and we therefore planned the entrance opposite a glass wall that creates continuity between the path leading to the house and the rest of the way that accompanies the line of the house and draws the eye across the endless landscape.
On the left, the entrance way is accompanied by a white decorative wall whose unique texture emphasizes the play between light and shadow created at different hours of the day, while the right wall starts within the entrance area and then bursts outside to continue along the path.
A wood-paneled bridge connects the master bedroom to the children's rooms that are located on the first floor.
The dining area was defined by the homeowners as "the heart of the house", and in this capacity, it was planned into the center of a dual space, above which there is an upper window; both features provide this area with elegance and roominess.
The patio located on the first floor lets a lot of light enter into this area and contributes to the lighting of the entrance level in the course of the day.
The results: The entrance floor is very airy and enjoys natural lighting during the day. For the evening hours, diverse lighting was planned that either creates a relaxed atmosphere or strong light, depending on needs and desires, under complete adaptation to each area's individual requirements.