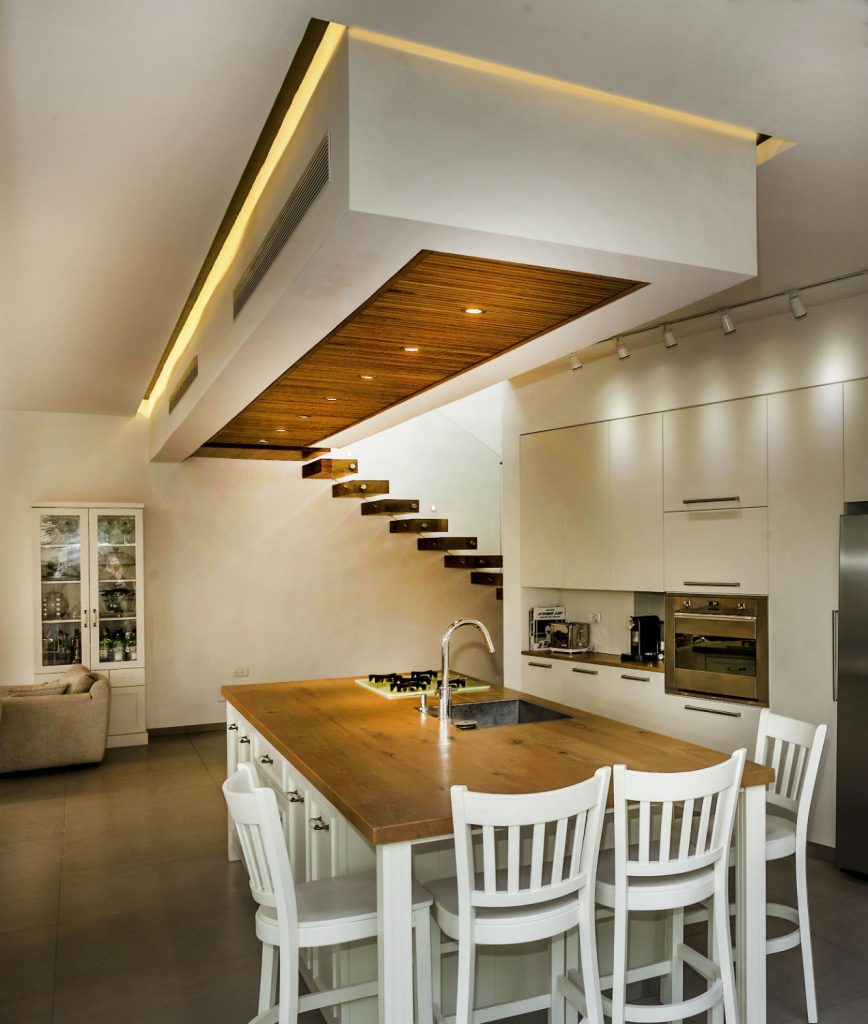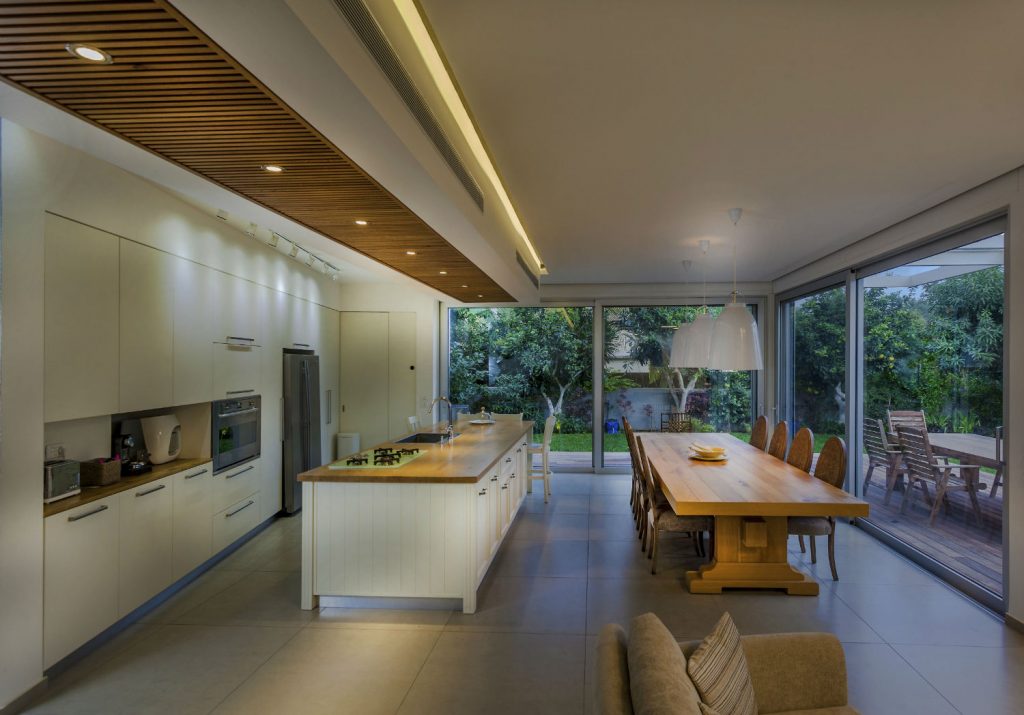 Built-up Area: About 180 m
At the front of the entrance to this house, the main door is located inside wood paneling and integrated in it in a perfect way. The patio found on the first floor becomes visible to visitors when opening the front door opens, and it is part of the panorama that is revealed in the entrance lobby inside the house.
The lowering of the ceiling, which is partly wood-paneled, accompanies the island in the kitchen and directly connects to the stairs. It is surrounded by hidden LED lighting in a detached peripheral entity which creates a floating feeling, also enabling a scenario of orientational lighting at times when the kitchen is not in use.
A master bedroom overlooks the enchanting garden, blurring the borders between inside and outside.